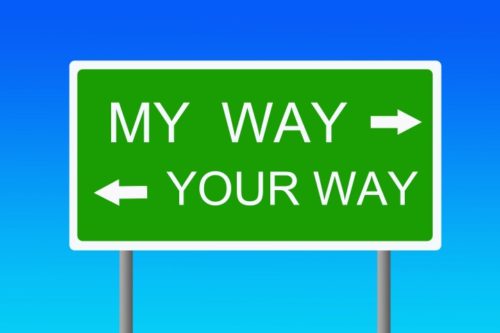 Have you ever argued with somebody? Did it ever occur to you that the reason some arguments are NEVER settled is that to each person arguing, THEIR POINT IS TRUE!
How many times have you gone round and round with someone, finally "agreeing to disagree?"
Watch a televised debate. There are four or more different views, ALL OF THEM TRUE…TO SOMEBODY!
While pondering this I get a jolt when A Course In Miracles brings up its (as usual) shocking conclusion to this seeming conundrum of a dilemma wrapped in an enigma. It simply states that Truth is not subject to interpretation. Truth is True. If there are multiple truths, then there can be no truths.
What I take away from this revelation is that anything that can make you angry or disturb your peace in any way is only your INTERPRETATION of something. Since it is not shared, IT CAN'T BE TRUE.
This is an extremely deep position to take, but I have decided to put this idea into practice. It fits in with a lot of other methods I am always tinkering with, silently of course, especially when someone is speaking to me. I simply remind myself that nothing in this world is true, it is merely an interpretation.
Try this for yourself today and see if it doesn't make for at least a very interesting day!