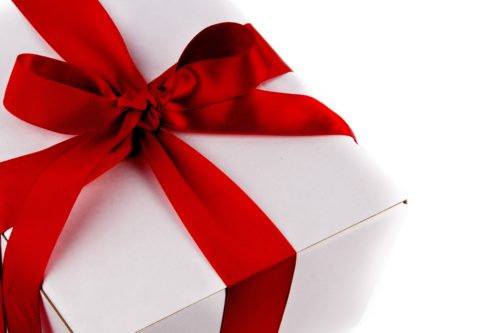 As usual, every situation that happens here on earth can be looked at exactly two and only two ways. Christmas is no different. The normal way, the way 99% of everyone you know sees it relates a lot to presents, gift-giving. That is a good thing because the spirit of Christmas should be giving. As in, "it is better to give than to receive."
But the other way to think about Christmas is in the spirit of "presence." That way of observing your thoughts as often as you can. Of looking at everyone as if you are just meeting them for the first time with no reference to the past. If you reside in the state of presence, you invite those around you to also experience the world around them with no reference to the past.
The season of giving is the season of love. Not the love we think of normally, but the "love that has no opposite" as Eckhart Tolle says. When Jesus said "Love your enemies" he simply meant that in reality none of us have really done any of the things we think we have done, or more importantly that we think THEY have done to us. By loving your enemies you no longer have enemies.chromecast
The best thing about this state of presence seeing no past in anyone is that when you are in that state, you have no problems. And therefore no enemies also. Not right now anyway. This holiday season I prefer to give presence when I give presents. It gives me peace, and isn't that what we are all seeking?