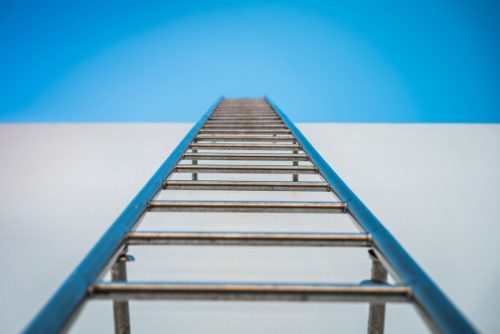 Power, Fame, Money, Pleasure. These are the four ladders of the ego, and chances are you are trying to ascend one or more of them as we speak. The problem is, even if you reach the top of any or all of these ladders, you will be left wanting more. Let's take a look at these one at a time.
Power? Well, if we think back on all the powerful people in history, where are they now? Enough said, don't you agree? It didn't buy them immortality after all!
Fame? How many more Hollywood kids dying of overdose or suicide do you need to read about? And I won't even MENTION Pizzagate!
Money? You can't take it with you!
Pleasure? Ever notice that what gives you pleasure sooner or later brings you pain? Think about it!
The only ladder worth climbing is the forgiveness ladder, the one where you acknowledge (silently, they wouldn't understand your words) that everyone is innocent for having done nothing in reality. Here in the world it may SEEM like they have sinned, but it is only their mistaken belief in what they really are that is the error. And that goes for you too, soldier!