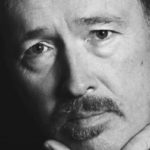 Harold Littlejohn is a Certified Public Accountant with over 30 years experience helping businesses grow. He is the owner of a successful accounting practice and a professor of Taxation. He received his Bachelor of Science degree from California State University, Chico and his Juris Doctor degree from Cal Northern School of Law.
Born in Berkeley, Harold grew up in a typical suburban middle-class setting in the San Francisco Bay Area. But he always felt there was more to life than meets the eye. While his business career was progressing, his thoughts and his passions turned to the world of spirituality. Through much searching and studying, he has combined lessons from the oldest religious themes to the latest cutting-edge science of quantum mechanics into what some are regarding as "the answer" to some of the age-old questions every person asks at some point in their life. His unique perspective as entrepreneur and seeker of wisdom has culminated in the Miracle Business Method.
Harold lives in Northern California with his wife and son.